Anti-Slip/ Anti- Fatigue Dog Grooming Mat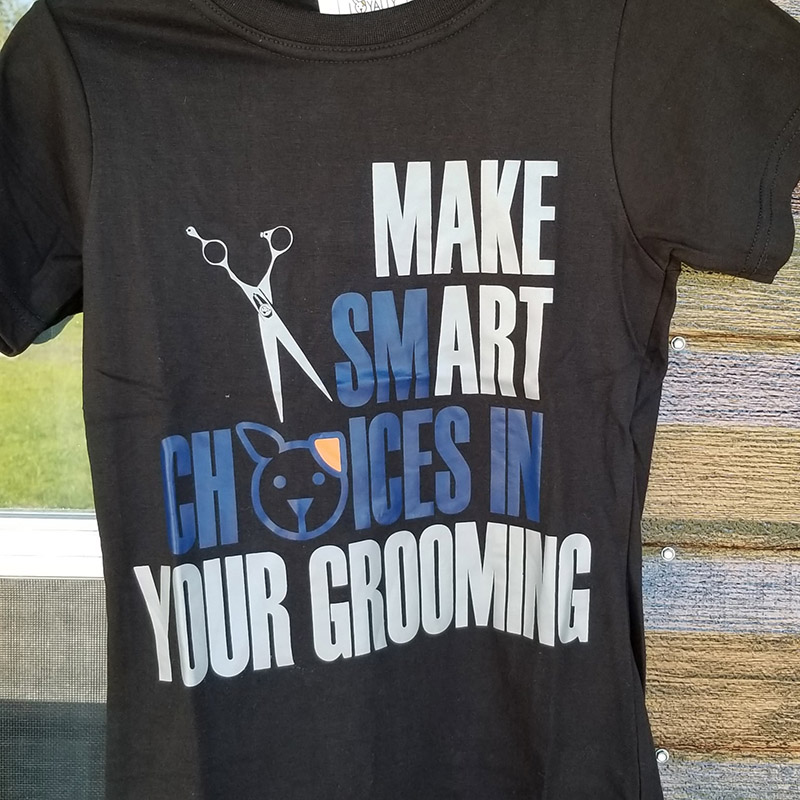 Loading...
Description
PawMat is a superior grooming table and bath mat that gives dogs the comfort they need during the grooming process. Two times the thickness of a standard yoga mat! An anti-slip, anti-fatigue surface that lets your four legged clients relax while you brush, comb or groom them. Great for senior dogs and dogs that feel uneasy about being on a grooming table or in the tub. In addition your more seasoned clients and show dogs will thank you for a cushioned more comfortable surface to stand on while you scissor and put on the finishing and touches. PawMat will not become imbedded with hair and is liquid and stain resistant.
Wear and Tear: PawMat is designed to be used on grooming tables and tubs in addition to kennels. Normal wear and tear is expected such as surface scratches and the occasional gouge mark since dogs nails are sometimes very sharp and dogs are strong. PawMat is durable and will not tear in half or become flattened but they are not indestructible. The material is comfortable and intended to be a cushioned surface not a replacement table top.
– Anti-slip wet and dry
– Hair won't stick
– Anti-Fatigue makes dogs more comfortable and fidget less
– PVC and Latex Free
– 3 times thicker than a yoga mat
– Wont fall apart like a yoga mat even when scratched or gouged
– Liquid and odor resistant
– No mildew or bacteria will grow
– Easy to clean with just soap and water and sponge
– Lightweight for travel
– Color won't fade
– Can use disinfectant and bleach wipes to clean
– Life Expectancy 1-2 yrs vs. a Yoga Mat which is 1-2 weeks
Uses: Floor, Kennel, Grooming Table, Bathtub, Drying Table, Placemat, and much more!
Additional information
| | |
| --- | --- |
| Dimensions | N/A |
| Size | 24×36, 42×22, 48×24, 33×20, 24×32 |
| Color | Pink, Ocean Blue, Purple |
Only logged in customers who have purchased this product may leave a review.